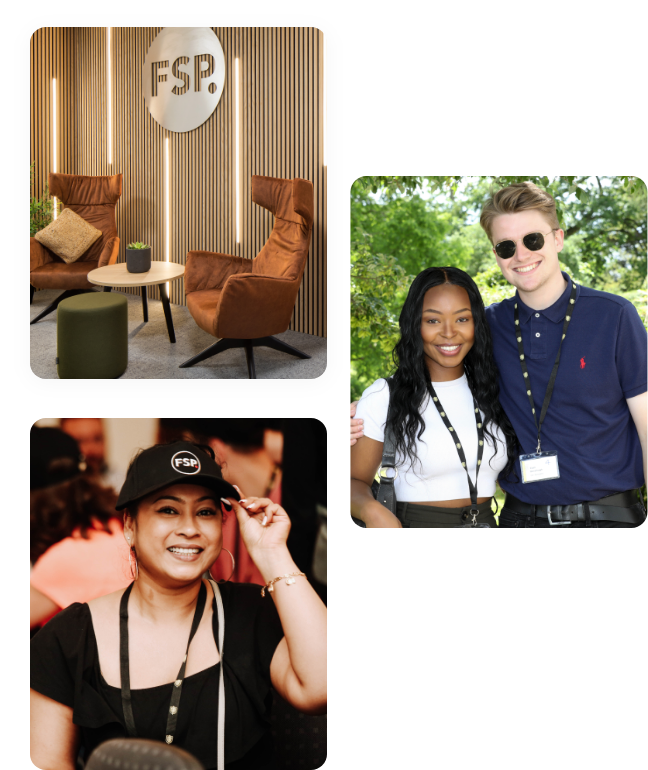 What is the FSP Academy?
An Energising and Inspiring Introduction to the World of Work
The FSP Academy provides best-in-class support, training and mentorship to graduates, industrial placement students and early careers individuals to enable them to excel. We welcome positive, talented and motivated talent seeking a stepping stone into IT consulting. We are passionate about providing opportunities for people to develop and grow into the business leaders of tomorrow.




Fulfill your potential
FSP Academy in Action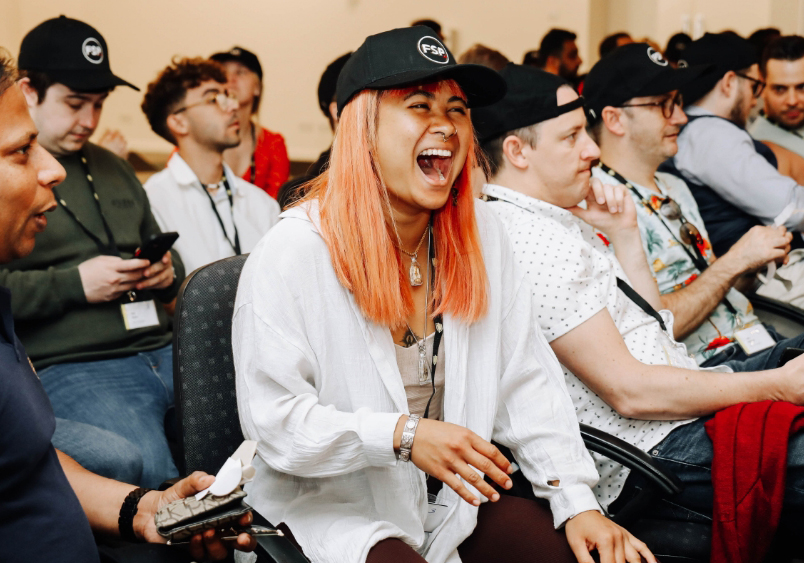 Why Choose FSP
As a leading digital transformation consultancy, FSP offers you a chance to be part of a business known for both its industry expertise as well as its values and ethos.
At FSP, we encourage and support you to explore multiple arenas to identify the best path for you. By rotating through different teams and projects, you will build your knowledge and experience to identify where you can be most successful.
Our Academy team brings together graduates, interns, placement students and early career professionals all on different career paths but sharing a similar goal; to make an impact and be successful.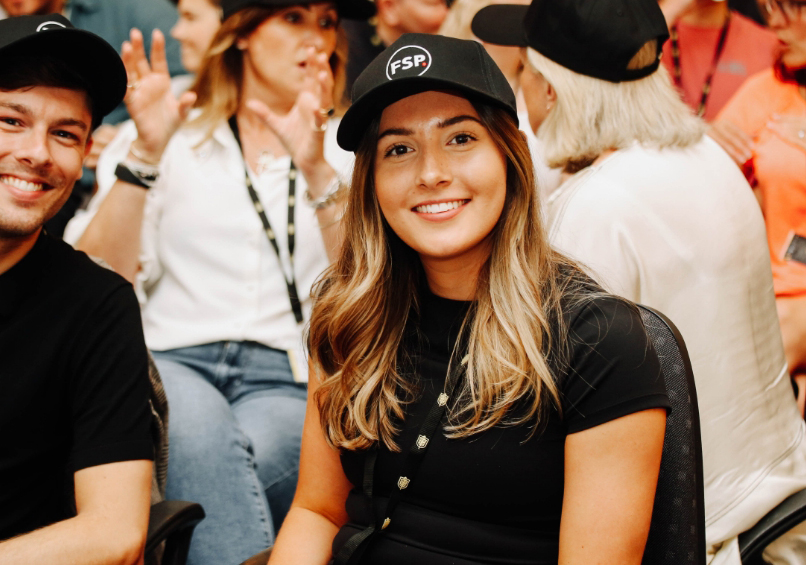 What we Look For
We look for optimistic and passionate individuals that will contribute to creating memorable experiences and build great relationships with colleagues and clients.
Does this sound like you?
Naturally aligned with FSP values and ethos
Committed to teamwork, quality and success for all
Proactive and able to work with pace and energy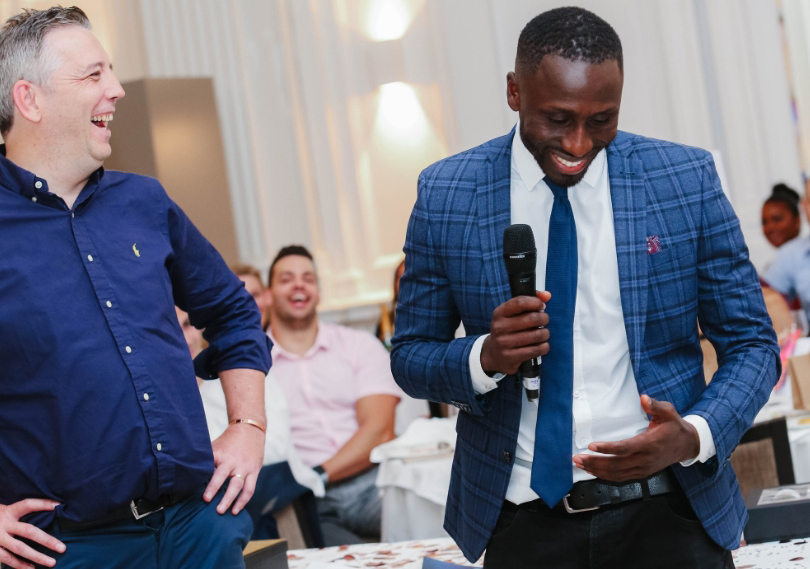 Our Process
We operate a highly transparent process for all applicants to the FSP Academy.
Phase 1 – Simple application via our website.
Phase 2 – Shortlisted candidates complete a short online assessment and answer bite-sized video questions designed to showcase your motivations and aspirations.
Phase 3 – Standout candidates are invited to an assessment day featuring a group activity,  presentation activity and Q&A with current Academy members.
Phase 4 – In person interview with members of the FSP Leadership team.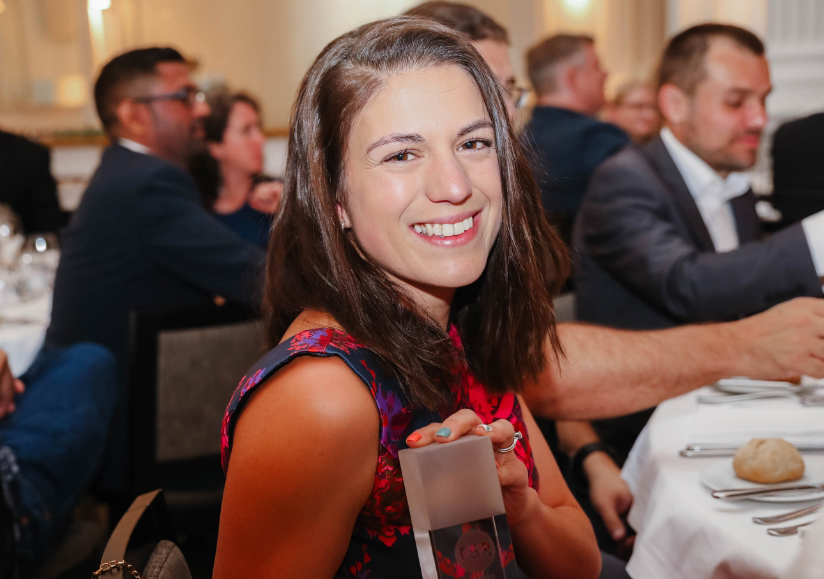 Inclusion & Belonging
At FSP, Everyone is Welcome. 
FSP is committed to recruiting a diverse set of people that can complement and enhance our unique culture, whilst being ambassadors for our values.
We are an equal opportunity employer. We consider all applicants for employment regardless of age, disability, sexual orientation, gender identity, family or parental status, race, colour, nationality, ethnic or national origin, religion or belief.
Academy Roles
Start a Career not a Job
Business Consultant
A Business Consultant supports the delivery of important business-focused services as part of digital and IT project implementations. This includes managing projects, identifying challenges, analysing and specifying requirements, promoting a high-quality user experience and driving user adoption and engagement through change management.
This role will rotate through FSP's business-focused teams, allowing you to gain experience of a variety of business consultancy skills.
UX Consultant
A UX Consultant helps turn our digital solutions into easy-to-use experiences for clients. As a hands-on UI/UX designer, you will engage clients to gather and understand their requirements and work with technical colleagues to create solutions that delight end users. You will design graphic elements and build UI components and supporting material to drive the adoption of our solutions.
This role will rotate through various projects with FSP's prestigious list of clients, allowing you to gain experience of a variety of business consultancy skills.
Developer
A Developer helps develop custom software solutions for our external clients and our internal community. Working as part of a wider project team, this role will be using .NET, Microsoft Azure, SharePoint, Microsoft 365, Microsoft Cognitive Services, Front-end frameworks (such as Angular, React) and the Microsoft Data Platform (Synapse, Databricks, etc.) to deliver clean, secure and impactful solutions to clients.
This role will rotate through FSP's technical capability groups, allowing you to gain a variety of technical skills.

Data Analyst
A Data Analyst works closely with our clients to help turn their data into meaningful information, enabling them to unlock the power of data driven decision making. As a member of FSP's Data & AI team, you will contribute to the development of innovative solutions using Microsoft Azure data platform, Data Factory, Data Lake, Synapse Analytics, DataBricks, SQL and Cosmos DB.
This is an ideal role for people who are passionate about using data to creatively solve problems, drive innovation and support client success.
Technical Consultant
A Technical Consultant helps our customers to get be best value out of their Modern Workplace tools through configuration, advice, and best practice. Working as part of the Modern Workplace capability and wider project teams, this role will be using the Microsoft 365 platform and related tools to design, build and consult with customers on how to provide their users with the best modern collaboration, communication and productivity solutions.
Academy Success Stories
Providing the opportunity for Great Talent to Shine
We are really proud of the continued development and success of all our graduates. We welcome people with a variety of academic backgrounds to FSP and are delighted to see them thriving.
Tap to flip each card, and discover the unique journey our Academy members have been on while working with FSP.
Start your own success story
Graduate Technical Consultant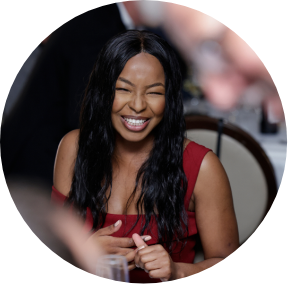 The greatest thing about my role is that I'm able to learn quickly by being pushed out of my comfort zone – my colleagues are very supportive of this. I love being in the FSP Academy, it's a great landing spot, as everyone is in the early stages of their career which allows us to learn from one another.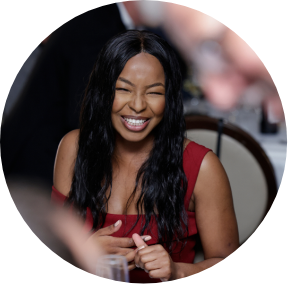 Lara
Joined Sept 2020
Studied Chemistry
University of Bath
Current role: Associate BI Engineer, Data & AI
Graduate UX/UI Consultant
The warm welcome and constant encouragement has been pushing me to go above and beyond. The FSP culture is amazing and I feel very lucky to be part of it. I am not afraid to reach out to anyone in the company and ask for help or advice.
Emile
Joined Sept 2021
Studied Industrial Design & Technology
Loughborough University
Current role: Graduate UX/UI Consultant, Digital Change & Adoption
Graduate Business Consultant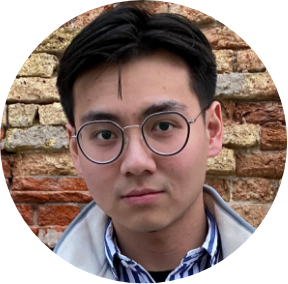 I have been entrusted with a high level of autonomy to work on various client work and internal improvement projects, whilst benefitting from ample support and guidance from the FSP family. These have all been positively challenging yet fulfilling learning experiences.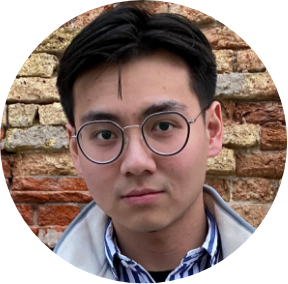 Nicholas
Joined Sept 2020
Studied Mechanical Engineering
University of Southampton
Current role: Associate Delivery Manager, Product & Programme Delivery
Graduate Technical Consultant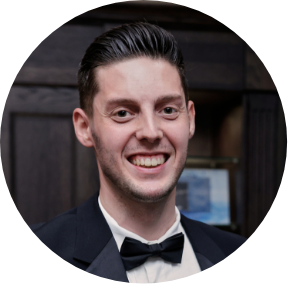 What has been very clear at FSP is that leadership invest a great deal of time supporting early talent and giving advice where necessary. If you are looking to develop and grow in a fast-paced organisation that cares and invests in early talent, I would have no qualms in recommending FSP as a top-class graduate destination.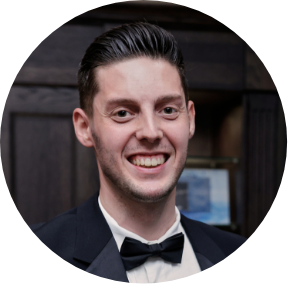 James
Joined Sept 2020
Studied Business and Management
University of Reading
Current role: Associate Microsoft 365 Consultant, Modern Workplace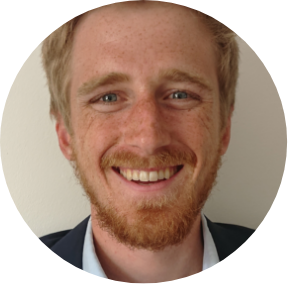 Since joining, I have been given a great balance of responsibility, challenge, and support which has enabled me to learn quickly and build confidence in my work. Everyone throughout FSP are friendly and easy to work with, each person working side by side helping us to thrive together.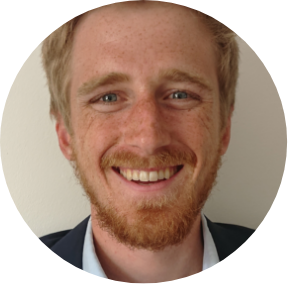 Isaac
Joined Sept 2021
Studied Physics
University of Bath
Current role: Graduate Developer, Service & Support
Graduate Business Consultant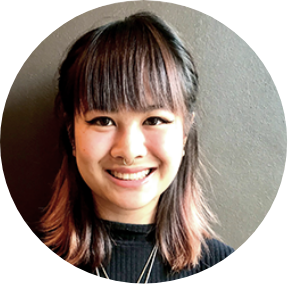 FSP have always made me feel welcome, even before I began my role. The Interview and assessment day process were incredibly warm and hospitable, I felt completely myself. The company was very positive and encouraging – offering training, assistance and mentorship to aid my knowledge and skills.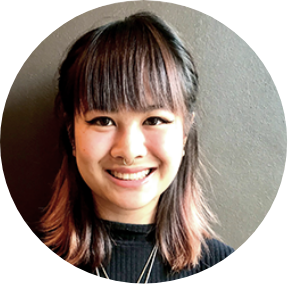 Wetika
Joined Sept 2021
Studied Maths and Philosophy
King's College London
Current role: Graduate Security Consultant, Cyber Security
FSP ACADEMY FAQS
Looking for more info?
Does FSP provide visa sponsorship for candidates without a British passport?
Yes, FSP can sponsor visas.
What are the working hours?
Contracted working hours are a minimum of 37.5 hours per week, working on a flexible basis between 8am and 6pm Monday to Friday.
What is the recruitment process?
We operate a highly transparent process for all applicants to the FSP Academy.
Phase 1 – Applications are submitted through a simple online form. CVs and covering letters are screened by our internal team.
Phase 2 – Shortlisted candidates are invited to complete a short online assessment alongside bite-sized video questions to get a more well-rounded sense of you and your motivations and aspirations.
Phase 3 – Standout candidates are invited to an assessment day. As part of the assessment day, candidates take part in a group activity and present back on a pre-agreed topic. In addition, candidates will join a Q&A session with the existing Academy cohort and / or alumni.
Phase 4 – Final stage candidates will be invited to an interview with members of the FSP Leadership team. Successful candidates will receive an offer of employment with FSP.
What are the key dates or timeframes?
We anticipate the 2023 FSP Academy milestones dates will be:
Applications open:          1st Nov 22
Applications close:          31st Jan 23
Academy start date:        4th Sept 23
Will I need to be in the office everyday?
We are a modern business with a mature approach to flexible working. Depending on the projects you are assigned, you will typically find your time split between our Reading office, client sites and working from home.
Do the roles require travel?
Yes, subject to client requirements, some elements of the role may require travel to client offices.